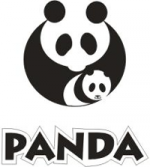 The giant panda is a rare and beloved animal that only inhabits six major mountain ranges in Sichuan, Shaanxi and Gansu provinces of China.
With a population of less than 2000, the species is included on the endangered list by the Convention on International Trade in Endangered Species of Wild Fauna and Flora and is protected by China´s Wildlife Protective Law as the special-class protected animal.
Chengdu Research Base of Giant Panda Breeding is situated in the northern suburb of Chengdu in China.
The Chengdu Panda Base has taken up the causes of research, breeding and conservation among the giant panda population. The Base's geographic location and excellent technological and professional resources allow it to carry out the ex-situ (off-site) conservation efforts and to improve the artificial reproduction procedures to increase the giant panda population. When population levels have reached desired levels, the Chengdu Panda Base will shift its efforts toward helping giant pandas adapt to their natural habitats so they can be released into the wild and repopulate their native homeland.
The involvement of Jorgen Simonsen and simonsen a/s in the Chengdu Panda Research Center began in April 2005 when Jorgen was reading about the center in the morning newspaper. Having travelled in China for over a decade he found the idea of supporting a wildlife project in the country intriguing.
He contacted the center and luckily they were just as excited by the prospect of a supporter from abroad. Just a month after reading the article Jorgen found himself standing before the entry gate to the Chengdu Panda Research Center ready for the official part of the adoption. Two local TV-stations and three newspapers were also there to cover and later share this great moment. The Panda chosen was the seven months old female Sica, an energetic and playful young panda.
Sica was placed in Jorgens lap so the two could meet up close for the first time. Jorgen fell in love that instant and Sica is still to this day a proud member of the Simonsen family as well as a loving mother.